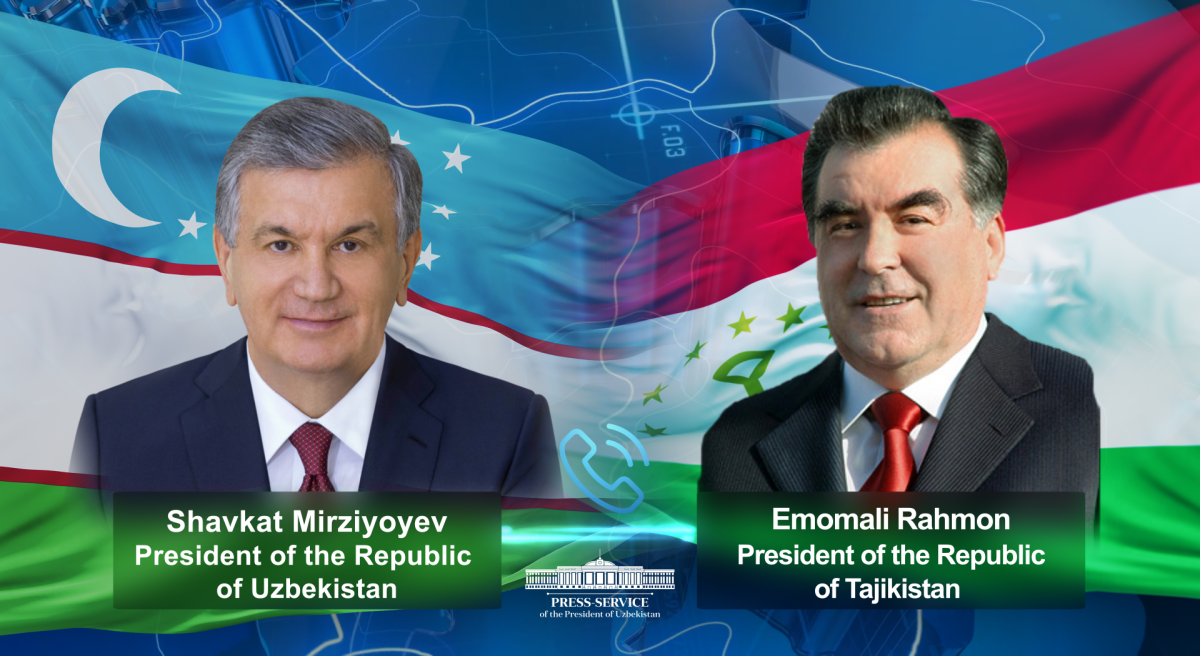 On September 20, the President of the Republic of Uzbekistan Shavkat Mirziyoyev held a telephone conversation with the President of the Republic of Tajikistan Emomali Rahmon.
The leaders of the two countries discussed the issues related to the recent events on the Tajik – Kyrgyz border. The President of Uzbekistan expressed his deep condolences in connection with the human victims. The agreements reached to normalize the situation were noted with satisfaction.
There was an exchange of views on the main outcomes of the Samarkand SCO Summit and the bilateral meeting held as part of this.
During the top-level events, the importance of the speedy implementation of the decisions taken, primarily on accelerating the preparation and promotion of cooperation projects in energy, industry, agriculture and other sectors, was emphasized.