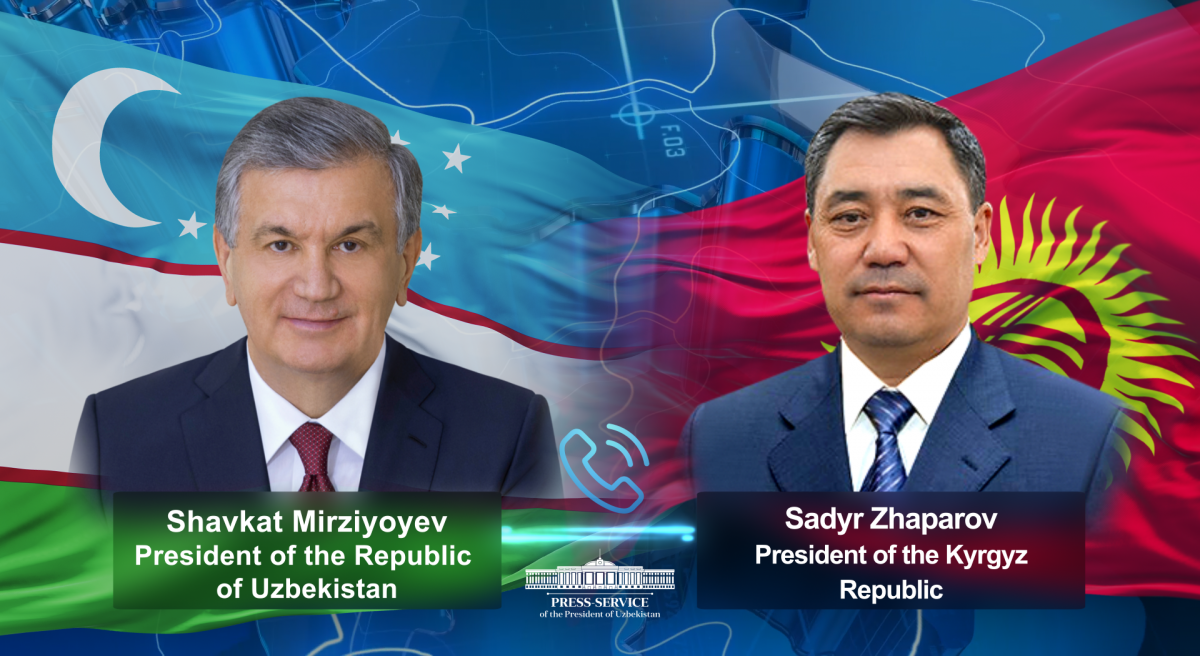 On September 20, the President of the Republic of Uzbekistan Shavkat Mirziyoyev held a telephone conversation with the President of the Kyrgyz Republic Sadyr Japarov.
The Presidents exchanged views on the recent events on the Kyrgyz – Tajik border. The President of our country expressed his deep condolences to the families and friends of the victims, as well as sincerely welcomed the achievement of bilateral agreements on de-escalation of the situations.
The leaders of Uzbekistan and Kyrgyzstan discussed the productive outcomes of the events, held as a part of the Shanghai Cooperation Organization Summit.
The importance of the practical implementation of agreements on the priority cooperation projects, including the promotion of the China – Kyrgyzstan – Uzbekistan railway construction project, was especially noted.
The preparations for the upcoming summits, including as a part of the regional structures, were also considered.